A City Rooftop, Waterfront Estate and Cultural Institution Win Design Recognition
The American Society of Landscape Architects (ASLA) chapter in Illinois has bestowed three honor awards on Hollander Design recognizing excellence in residential and cultural institution design.
City Haven, Honor Award
City Haven is the ultimate place of respite and recharge, floating high above city noise while reconnecting its visitors with verdant abundance. Aesthetic restraint, naturalistic planting palette, and subtle textures create a relaxed yet luxurious experience. The jury appreciated its "complex but cohesive overall design of lush plantings and variety in outdoor rooms." See more. 
The REACH at Kennedy Center, Merit Award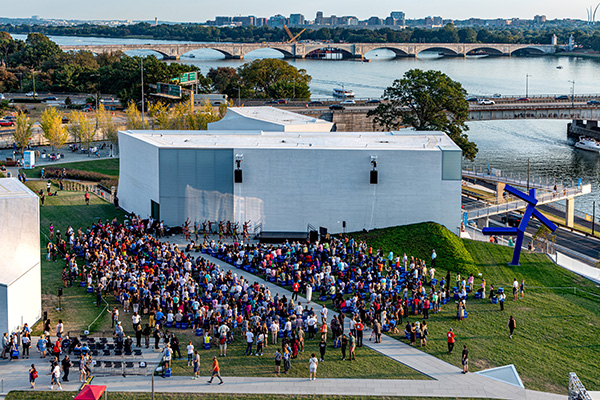 Landscape and architecture are designed as a single, living component at The REACH, the newly-completed expansion to the Kennedy Center for the Performing Arts. Together, they function as performance art: architecture grows from the landscape by Hollander Design, and earth fuses with structure by Steven Holl Architects. The REACH was created as a living memorial to JFK. It subverts the traditional concept of a performing arts venue in nearly every way.  See more.
Hobe Gardens, Merit Award
Our intent for this waterfront home was to reconnect the landscape experiences to the recently renovated house. To do so, the firm realigned garden spaces to be on axis with home entrances and important views, created well-defined garden rooms off of key living areas, and created an allee to direct and focus views at the entrance. See more.