Hollander Design project, "Haven Meadows", receives Innovation in Design Award from Hamptons Cottages & Gardens
We are honored to have received an Innovation in Design Award in the Garden Design category from Hamptons Cottages & Gardens for our project "Haven Meadows". These awards honor the top design in the Hamptons, and will be featured in the Fall issue of HC&G, as well as on cottagesgardens.com and across social media platforms.
On the East End of Long Island, a house built 130 years ago, known as Maycroft, sits comfortable (and slightly relocated) within 40 acres. Just south, a 600-foot long field-stone ha-ha wall borders a lush meadow with mown paths leading down to the Sag Harbor Cove. To the north, a woodland, once severely degraded by invasive species, now thrives with more than 10,000 new shrubs and trees. Linking the house to the rescued woodland is a carefully preserved, 5-acre meadow of little bluestem. East and west drives – set slightly lower tan their surroundings to preserve views – bring visitors through both wood and meadow, past an orchard and a lavender field. About 100 yards from the house, four 80-foot catalpa trees mark the original location of the home, with its foundation wall now only visible as a slight rise in the ground. The building's relocation, undertaken as part of an extensive restoration by architect James Merrell, recaptured an unspoiled view of the harbor and preserved the quirky, majestic trees.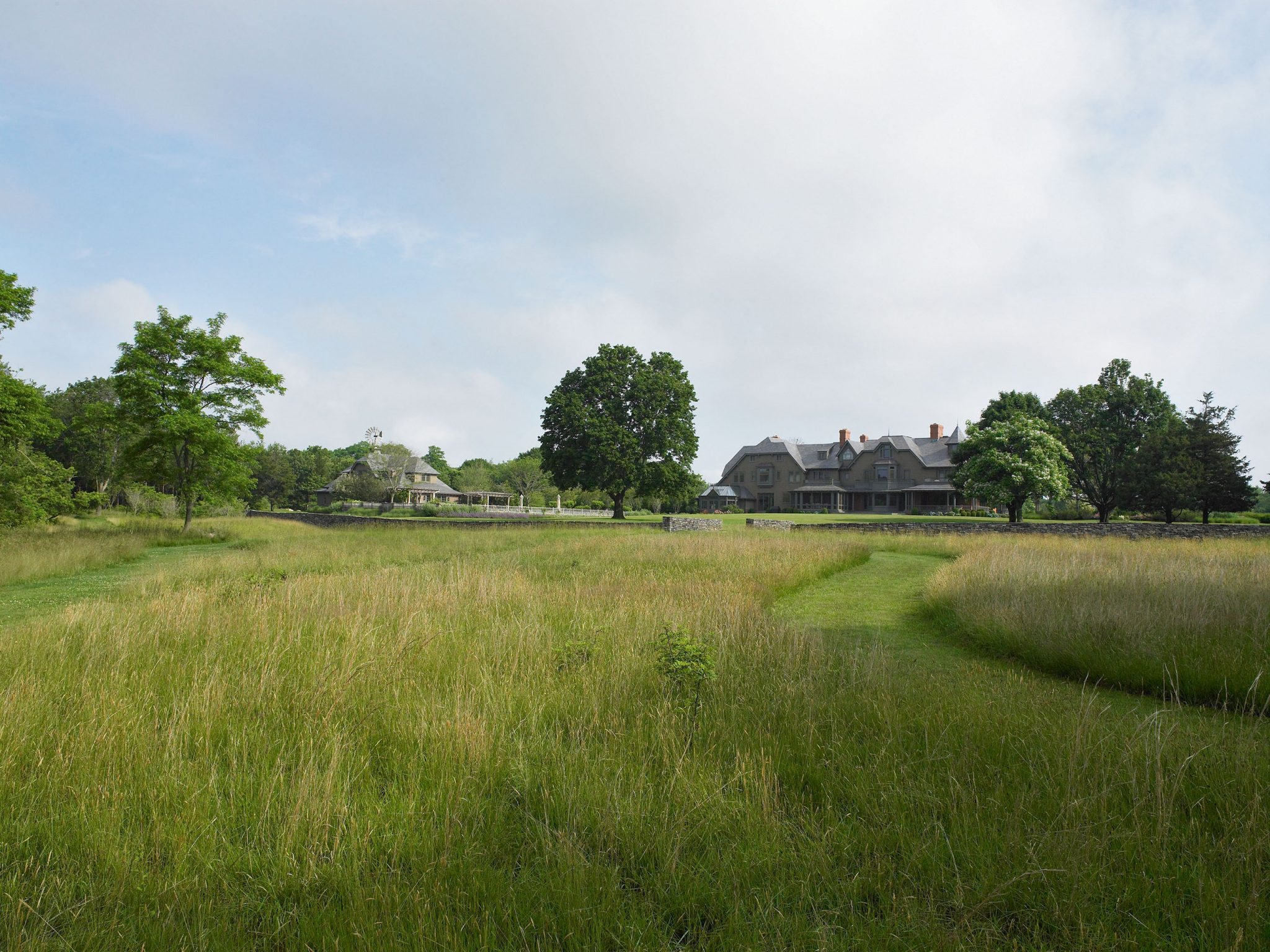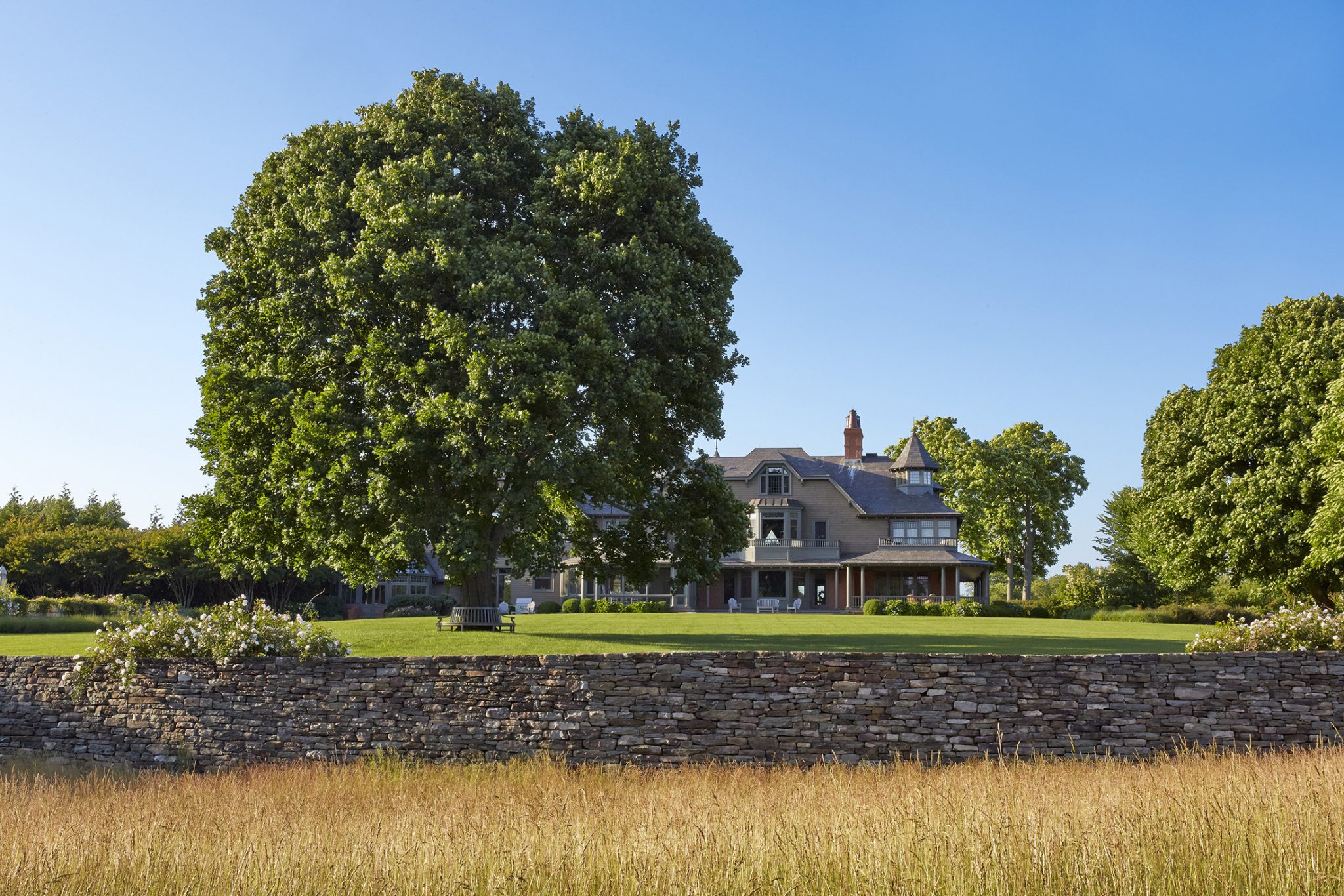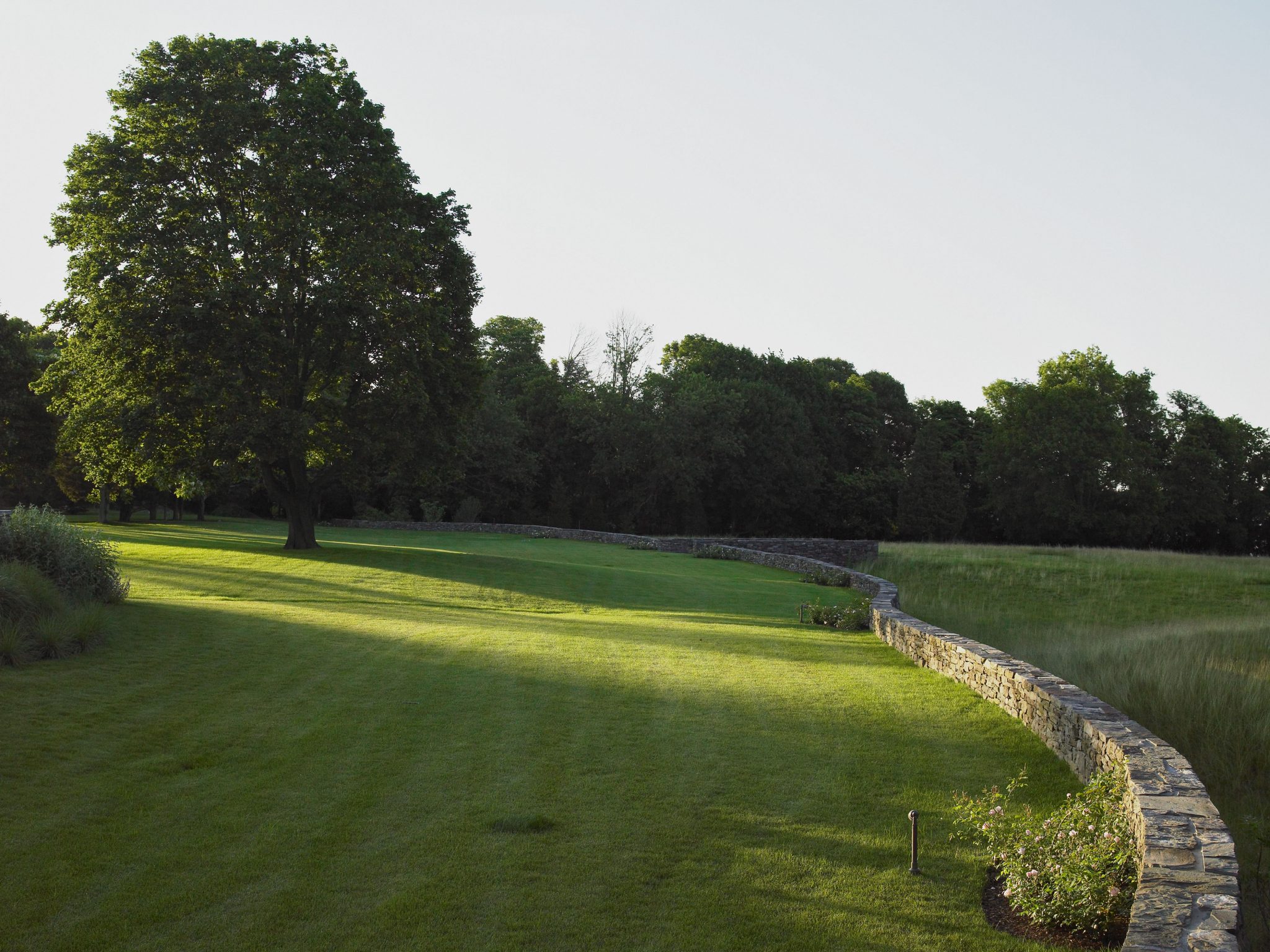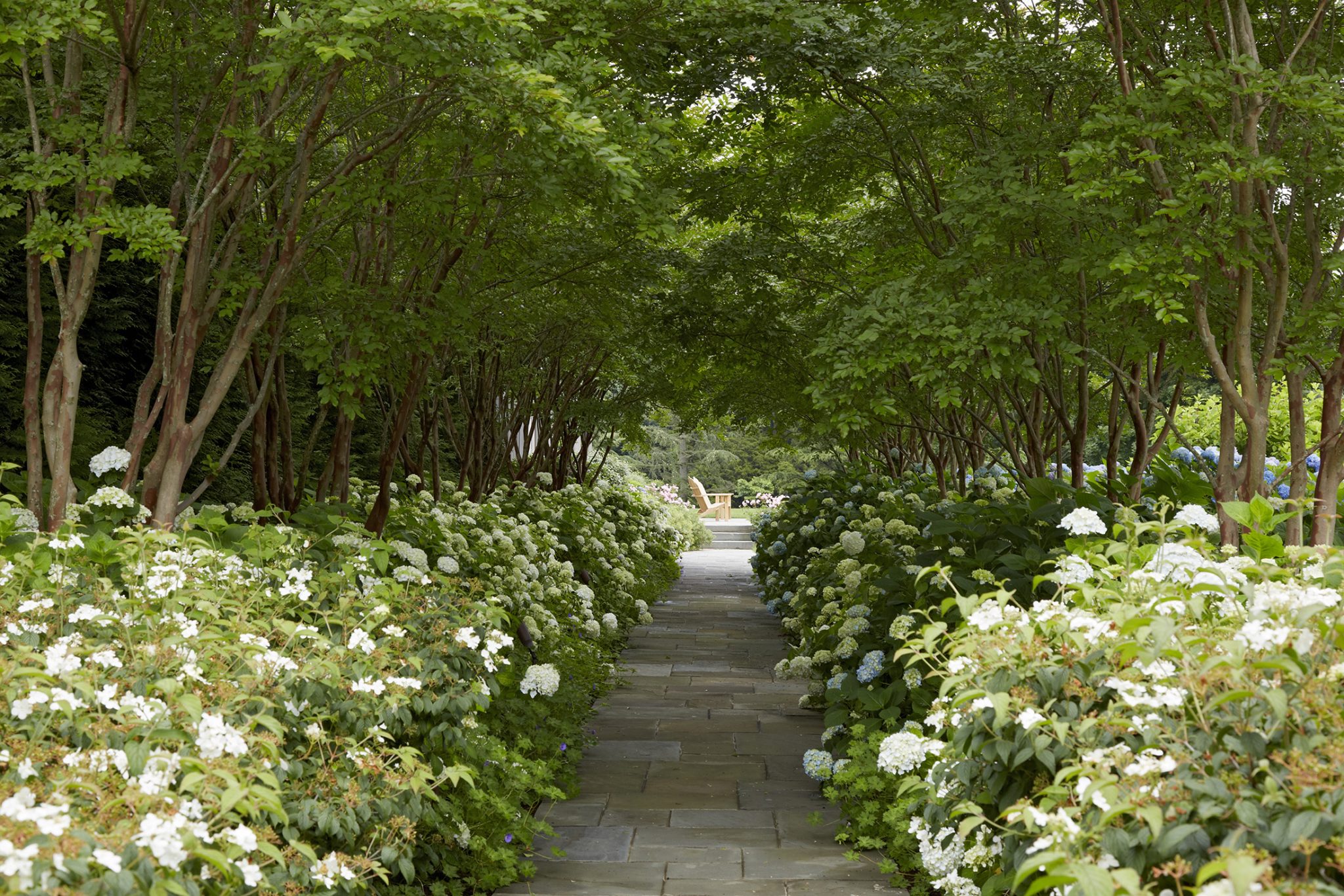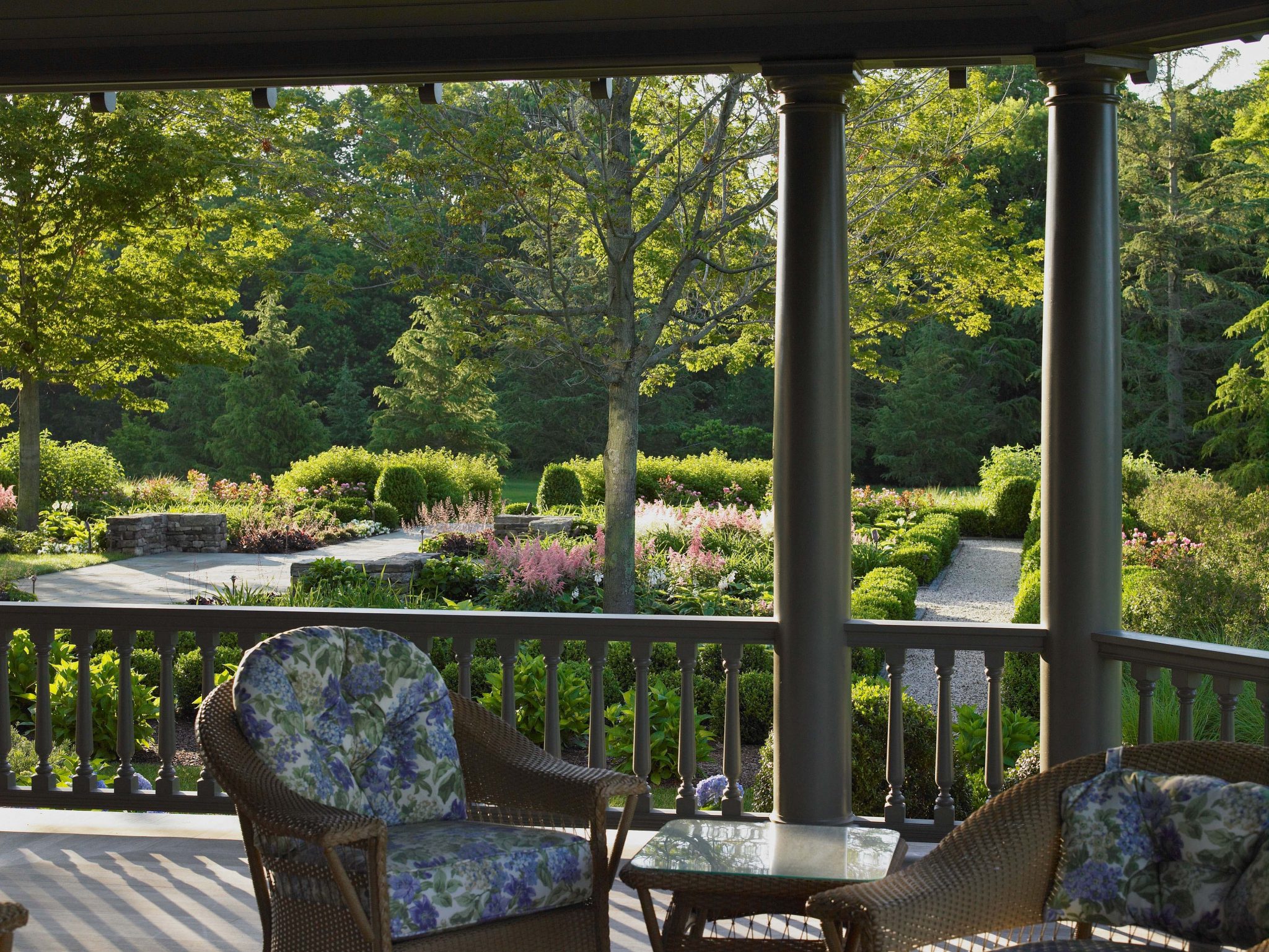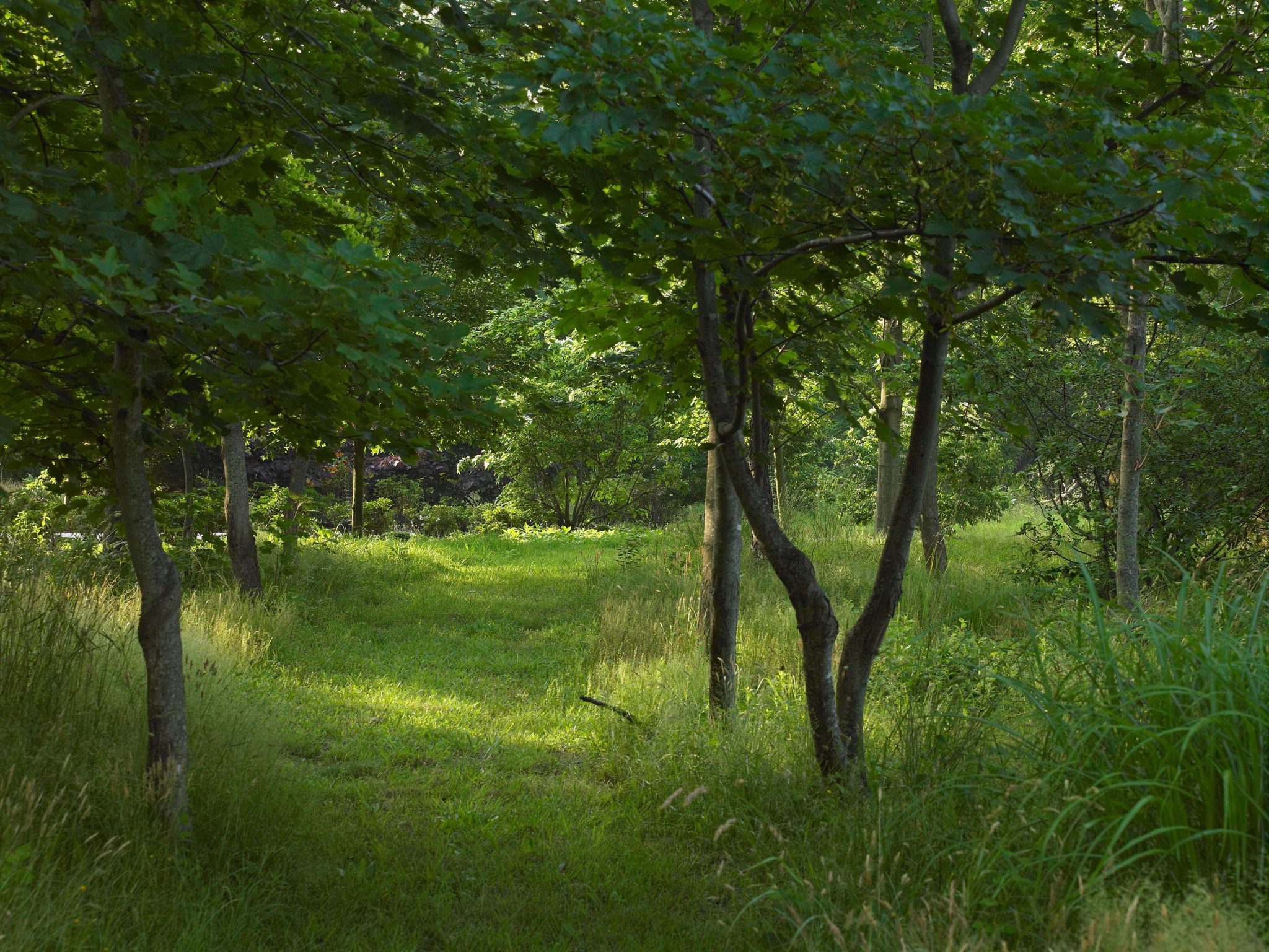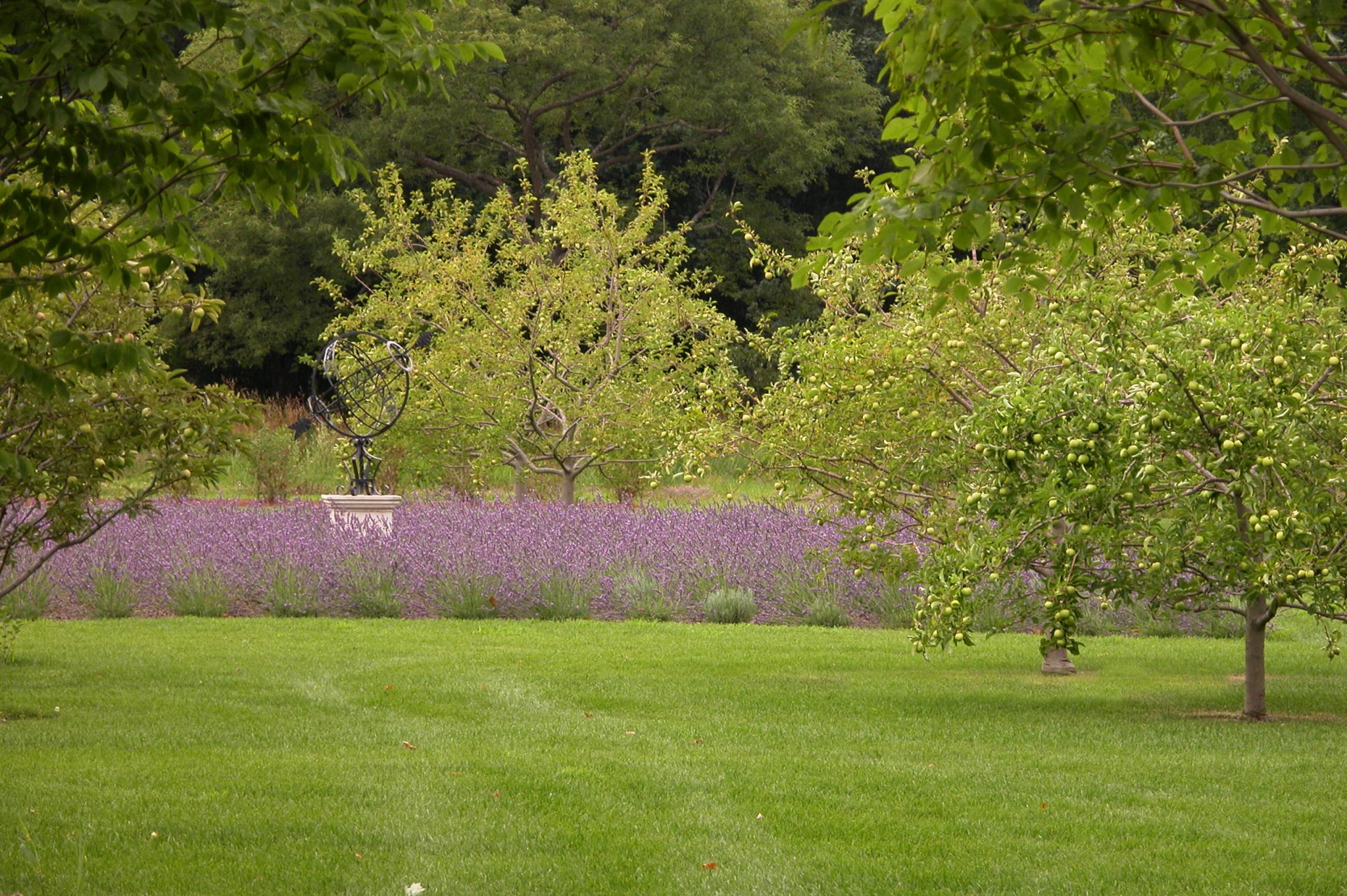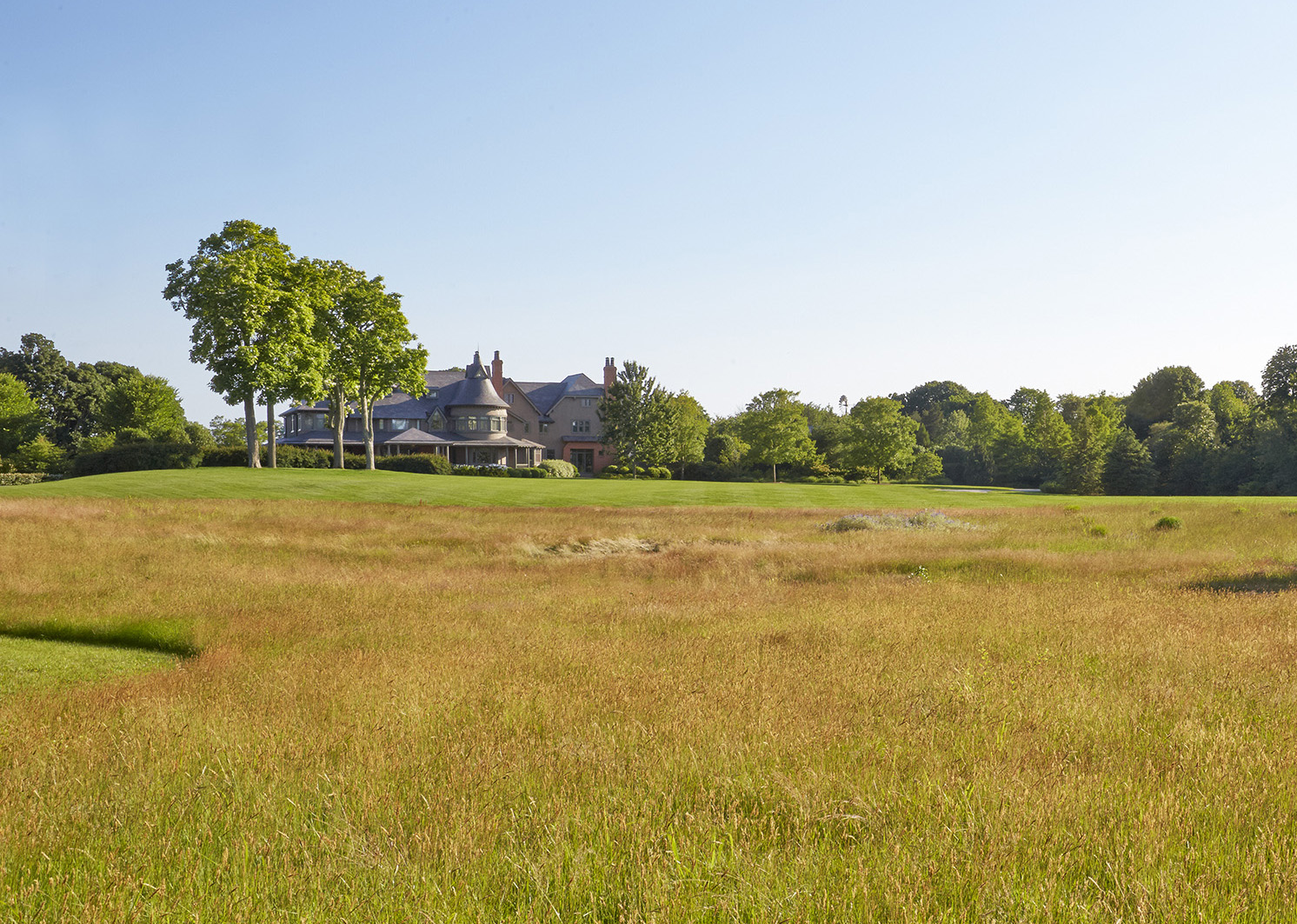 The Haven Meadows project revives the health and spirit of a treasured landmark that lives in Sag Harbor's collective memory. Over time, the property remained beloved but declined steadily for decades as it was re-purposed into a convent and then nursery school. The property's renaissance reflects a dedication to stewardship and patience; restoring acres of woodlands, orchard, meadows and water's edge required a 10-year plan. Several of its improvements will need generations to mature. Decisions about what to restore and how, were all guided by attention to sustainability: new buffer plantings along the shore are designed to respond well to storm events, a fescue mix for lawn reduces fertilizer and irrigation needs, and surfaces are permeable to absorb water runoff responsibly.
See more photos from the project on our website, "Haven Meadows"