Hollander Design Named Regional Winner in Landscape Design for New York
We are so pleased to be the 2019 winner of the Luxe RED Award for the New York region. The Luxe Residential Excellence in Design Awards recognize and honor excellence, innovation and the best residential architecture, interior design and landscape architecture  projects across the country.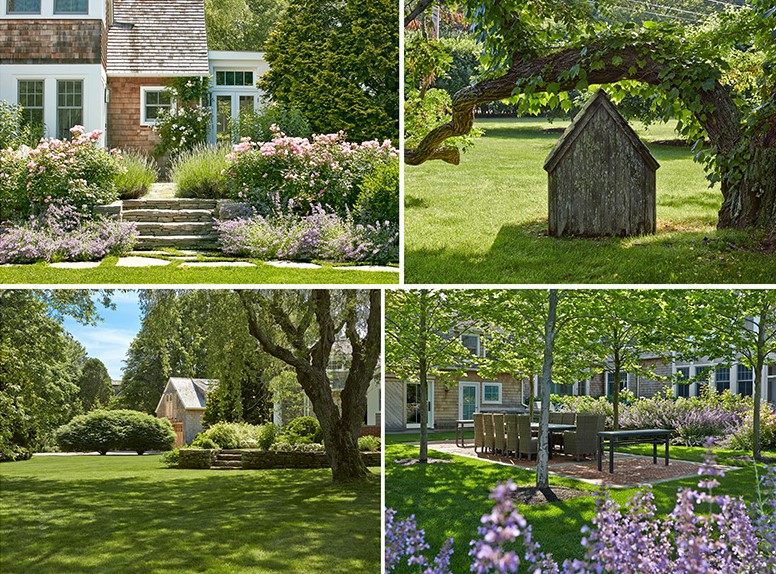 The winning project, Farmhouse Revived, was designed for a growing family that yearned for outdoor experiences that preserved the spirit of their Hamptons homestead, while making outdoor living a seamless part of their daily life. To make these new outdoor spaces feel natural, we let the property's cherished landscape features – its majestic trees and ancient stone – to serve as both inspiration and anchor. This garden is active, unpretentious and beloved. Informal seating scattered throughout the property takes advantage of the family's preferred spots, including this favorite: a salvaged, peak-roofed dog house resting perfectly beneath an arching branch of an aging Sophora Tree.
Working collaboratively with Ike Kligerman Barkley Architects, new vehicular and pedestrian entries serve the renovated house. Old stone, excavated on site, now forms new walls, stairs and pathways around the house, nestling it comfortably into the landscape.
See the award announcement.
See more photos on our website under the project name "In the Garden."